TUSK: The Ultimate Fleetwood Mac Tribute | REDUCED LATE SHOW PRICING!
TUSK: The Ultimate Fleetwood Mac Tribute (Night 2, Show 4) — LIVE at MadLife Stage & Studios on Saturday, August 6th at 9:55!
TUSK: The Ultimate Fleetwood Mac Tribute
WEBSITE | FACEBOOK | INSTAGRAM
Tusk, The Ultimate Fleetwood Mac Tribute, is the #1 Tribute to Fleetwood Mac in the world, bar none.
No wigs, no backing tracks, no gimmicks, just five musicians recreating the music of Fleetwood Mac to perfection with note for note renditions that no other Fleetwood Mac tribute on the touring scene today can come close to duplicating. Tusk covers all the great hits of Fleetwood Mac, which has featured the talents of Mick Fleetwood, Christine and John McVie, Lindsey Buckingham, Stevie Nicks and others over the years. The five seasoned, well-respected musicians comprising Tusk have been making music together in various combinations and styles, in original outfits and in cover bands, for over twenty-five years. It seemed only fitting that they should come together to form the Ultimate Fleetwood Mac Tribute, and pay homage to a group that dominated the charts during the band members' formative years.
Authentic-sounding and always respectful, Tusk leaves no stone unturned in replicating the sounds of one of the world's best-loved, top-selling bands.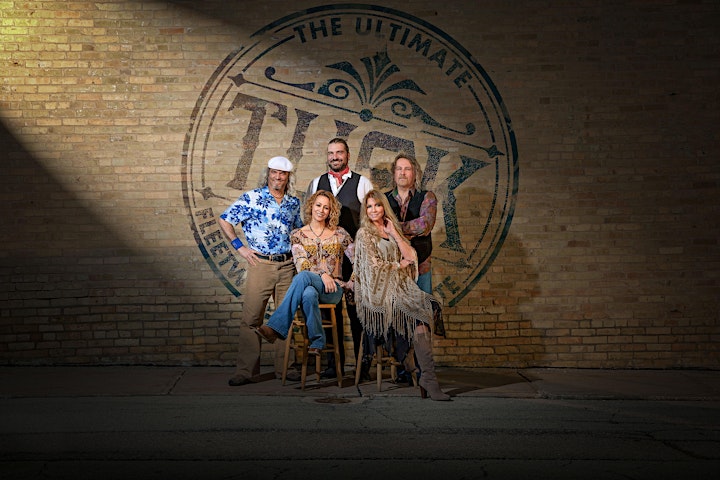 VENUE INFORMATION:
All ticket holders are able to order food and drinks during the event. Standing Room Ticket holders generally place their orders with the venue bar staff. Main Floor Reserved Table and VIP Balcony Table ticket holders are served by MadLife's friendly wait staff throughout the event.
Refer to the seating map below for a layout of the venue for this show. Please note the table arrangement is subject to change and not all tables may be available.
If You Wish To Select A Specific Reserved Table:
Holders of VIP Balcony and Main Floor Reserved Table tickets have the ability to select any available reserved table from the moment their tickets are purchased, up until 30 minutes BEFORE doors open to the event (i.e. if doors are at 6:30, cutoff time for selecting a reserved table would be at 6:00). Tables can be selected EITHER at the Box Office or by contacting the Box Office during its hours of operation at (678) 384-2363 ext. 1. Please note that tables cannot be selected online for this show and if you do not select a table, MadLife will select one for you. Selecting a table is not required, but is an option available.
For any wheelchair or ADA needs, please contact the Box Office in advance of the event at (678) 384-2363 ext. 1.
Please Note: Ticket Prices May Increase At Any Time
For any other questions regarding the event or tickets, please contact the Box Office during its hours of operation at (678) 384-2363 ext. 1.
Box Office hours of operation are Wednesday-Saturday 5:00 PM – 9:00 PM.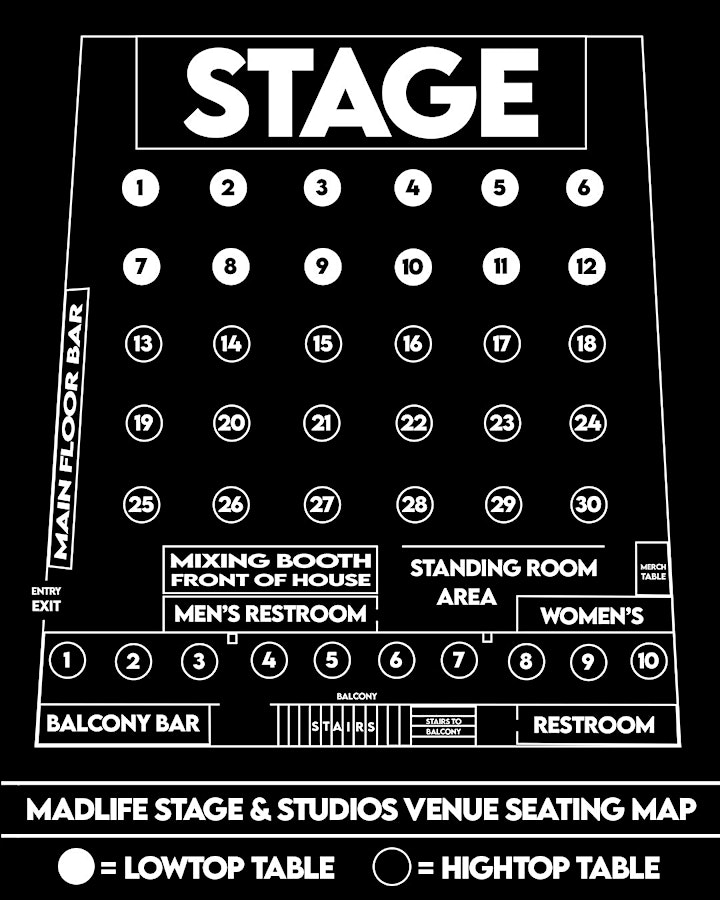 Event Information
Start Time: August 6th, 9:55pm
End Time: August 6th, 11:25pm
Website: Click Here
Location
8722 Main St
Woodstock, GA 30188
Organized By
MadLife Stage & Studios
https://www.eventbrite.com/o/madlife-stage-amp-studios-23372120571