Sunday Patio feat. Greg Shaddix & Dallas McGee, Layne Denton, & Ben Bostick
Sunday Patio Music is an event that takes place on our weather-proof & heated patio stage at The MadLife Grill, featuring local artists!
MadLife Grill Patio Stage:
Greg Shaddix & Dallas McGee 11:00-2:00
Layne Denton 2:00-5:00
Ben Bostick 5:00-8:00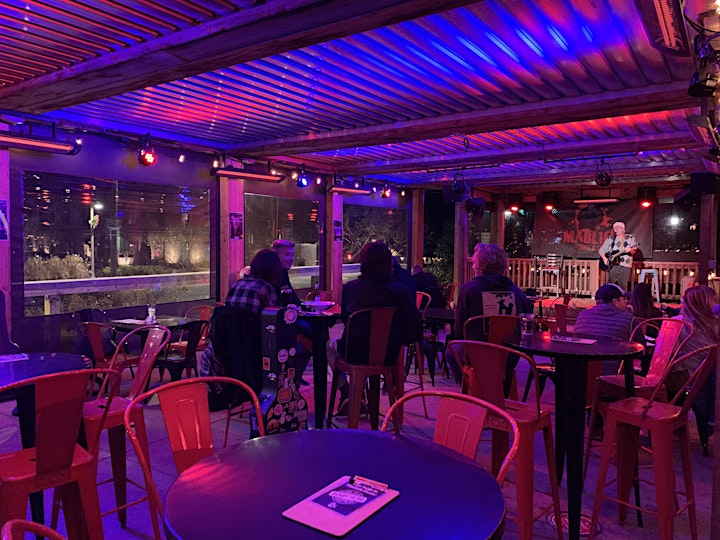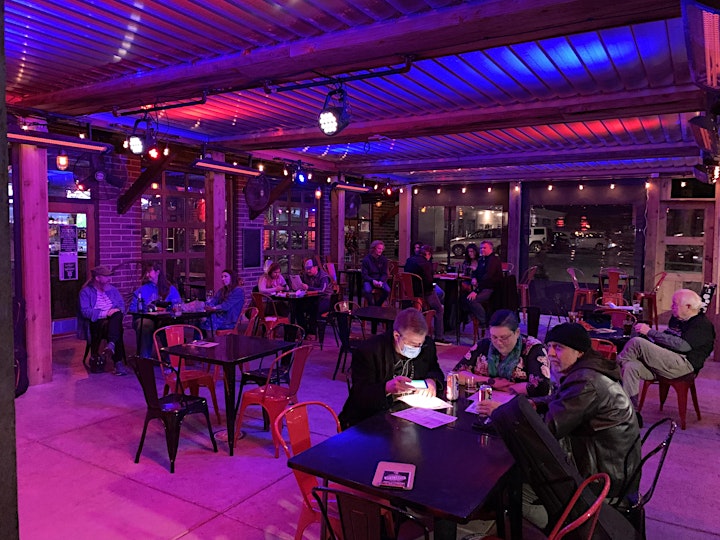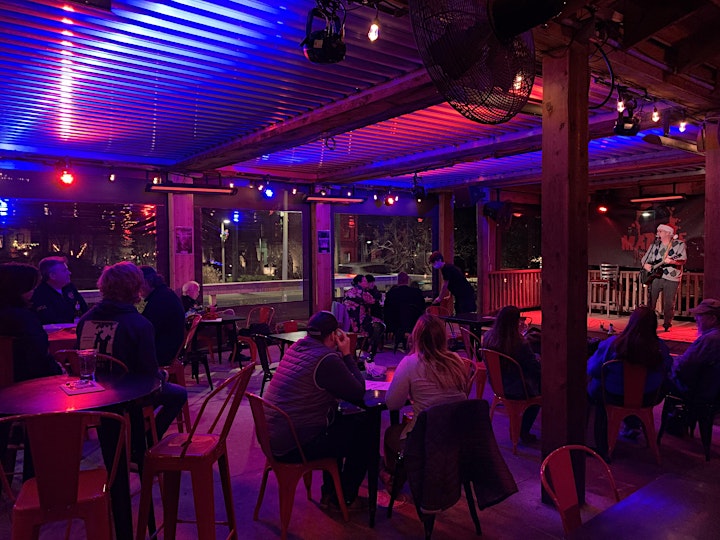 MadLife's Patio Has Been Transformed!
Music fans have come to love the local and regional musicians who perform on MadLife's Patio Stage – a vibrant yet intimate (and now socially distanced) music venue in its own right. Our Patio has always been a great place to hang out and enjoy live music when the weather is perfect, but now, it is weather-proof!
That's right! MadLife's Patio is now both an indoor and outdoor space, having been transformed with motorized weather shades featuring GIANT windows and gentle fresh air exchange. If the weather is a bit cold or rainy, we simply drop the shades, crank up the heaters and the music lives on! Yes… it is AWESOME!
Now that our Patio can be fully enclosed, we will continue to book your favorite local and regional musicians through the winter months! Be sure to watch our calendar and future emails for MadLife's weekly patio artist schedule.
Then order a burger, grab a drink and groove with the live music… all winter long!
See you at MadLife!

Greg Shaddix & Dallas McGee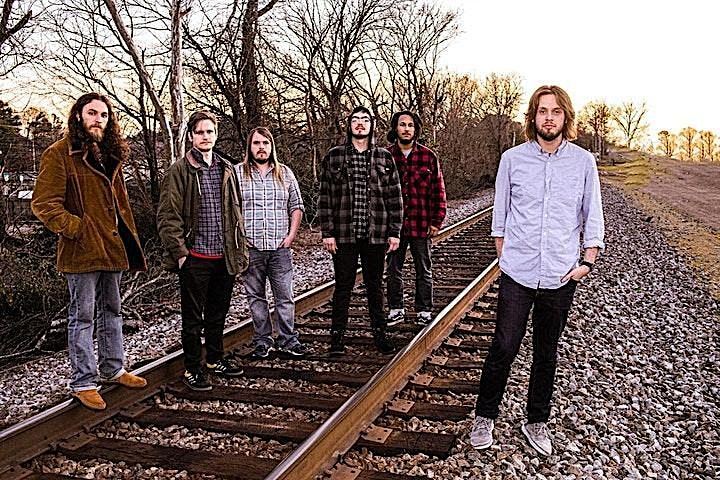 Layne Denton Band
A blend of folk, blues & americana. Inspiring lyrics and soulful performances. Laid back and authentic.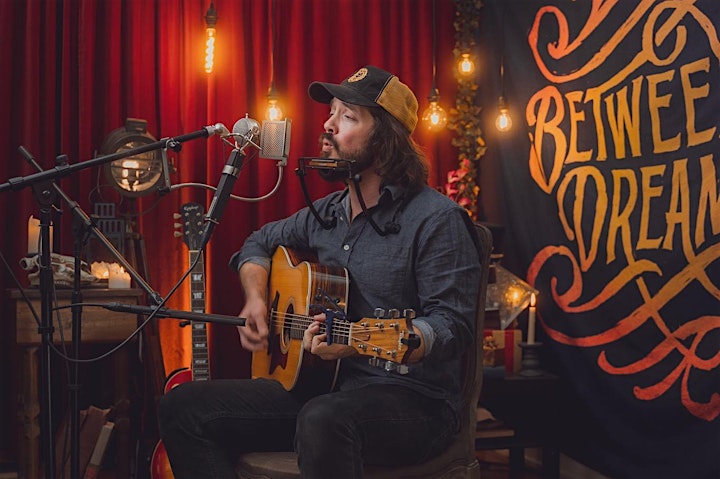 Ben Bostick
WEBSITE | FACEBOOK | INSTAGRAM
Ben Bostick is a South Carolina-raised, Georgia-based outsider country singer-songwriter and one man band. His influences range from Johnny Cash and Bruce Springsteen to Otis Redding and Tommy Emmanuel.
After leaving home for a decade of rambling and toiling at odd jobs, Bostick blew into California and decided to try his hand busking on the Santa Monica Pier. To the great surprise of the former ranch hand and roofer, Bostick found that he could make a living playing music. Ben saved his busking money and used it to record his debut EP, My Country, in 2016. No Depression says, "he comes on like an unholy alliance of George Jones and Merle Haggard." My Country was nominated for an Independent Music Award in the Roots/Country category.
His debut album, Ben Bostick (2017), takes on a more progressive country tone, recalling such artists as Jason Isbell and Sturgill Simpson, and showcases his versatility as a songwriter. "This eponymous album is so well written that it is to look into the heart of the divine, a true great," says Liverpool Sound & Vision.
Hellfire (2018), Bostick's sophomore release, is a collection of high energy songs written during his band's yearlong weekly residency at The Escondite in downtown Los Angeles. It was during this residency that Bostick solidified the lineup in his band and set out to write material to suit the players and the venue. Lonesome Highway says, "Bostick has a wicked & wry sense of looking at things and amidst a gumbo of Country, Rockabilly, Blues and Rock we are treated to plenty of drinkin', hard partying on Saturday nights, lustful love flings, poor boy messes and just downright bitter and mean men – loners set to do you harm."
September 2019 brought Bostick and his family to Atlanta, GA. Back in the beautiful southeast, he plans to keep making music and playing 200+ shows a year. His latest album, Among the Faceless Crowd, was released on April 17, 2020 to universal praise. The Daily vault says, ""The haunted feel and moral complexity of these songs inevitably bring to mind Bruce Springsteen's Nebraska. It's a point of comparison one should never make lightly, but it's merited here thanks to the exceptional craft and affecting power of Bostick's songs."
Please note the artists will be performing on the patio, not the music venue.
Performance set times vary between start time and length, depending on the artist.
In order to comply with current capacity and social distancing requirements, the seating in our restaurant and patio have been lavishly spaced to accommodate roughly 40% of our usual patrons. Seating is based on a first-come, first-served basis.
Current hours of operation for our restaurant and patio are as follows:
Tuesday, Wednesday & Thursday: 5:00 PM – 9:00 PM
Friday: 5:00 PM -11:00 PM
Saturday: 11:00 AM – 11:00 PM (serving brunch until 3 PM, full menu thereafter)
Sunday: 11:00 AM – 8:00 PM (serving brunch until 3 PM, full menu thereafter)
Event Information
Start Time: March 7th, 11:00am
End Time: March 7th, 8:00pm
Website: Click Here
Location
8722 Main St
Woodstock, GA 30188 United States
Organized By
MadLife Stage & Studios
https://www.eventbrite.com/o/madlife-stage-amp-studios-23372120571