Songwriters in the Round: Clay Duke ·Stratton James ·Mike Levi ·Eric Hogan
Songwriters in the Round: Clay Duke ·Stratton James ·Mike Levi ·Eric Hogan — LIVE at MadLife on Wednesday, November 30th at 7:30!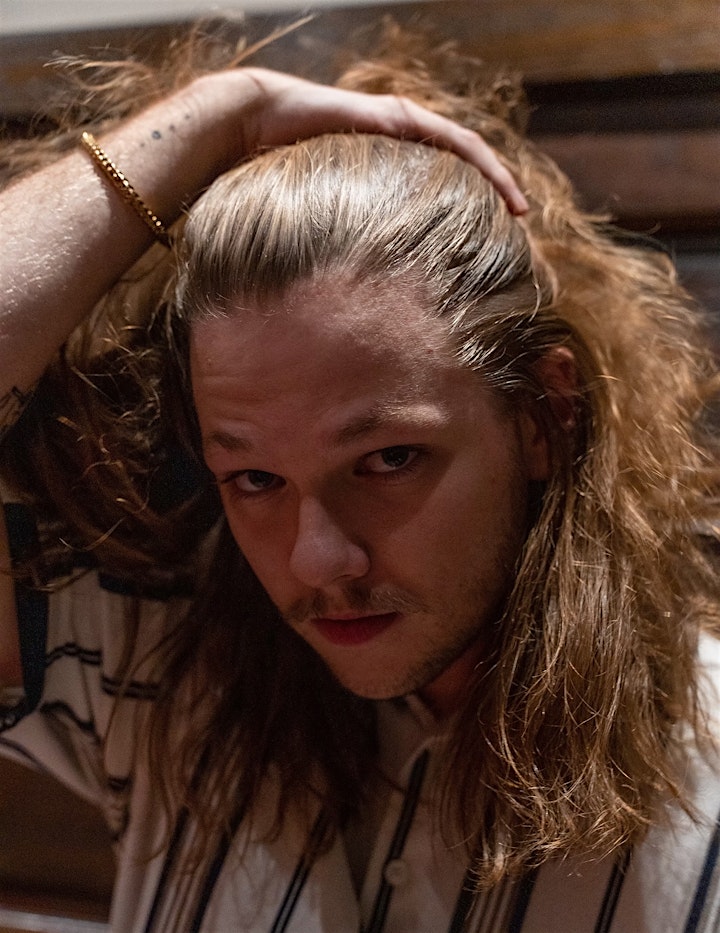 Clay Duke
Clay Duke is a vocalist and keyboardist from Woodstock, Ga. He attended Berklee College of Music in Boston, as a vocal major under the coaching of Stan Strickland, Scott DeOgburn, and Rick McLaughlin. Clay is an avid, album-oriented music listener. A few of his favorite albums include The Genius of Ray Charles (1959), Voodoo by D'Angelo (1999), Off the Wall by Michael Jackson (1979), and Don Blackman's self-titled album (1982). Clay has performed with bands from many genres, such as a TOTO tribute band "Past II Present", Hall & Oats tribute band "Big Bam Boom!", as well as big band jazz with the Etowah Jazz Society and Don Kasten's Big Band Contractors. He has also released several solo projects. Clay works hard to make every performance an experience – revealing his passion for entertaining and the transforming power of music. What you see is what is real. Fusing the classics and today's modern trends, Clay Duke is a performer you are sure to remember.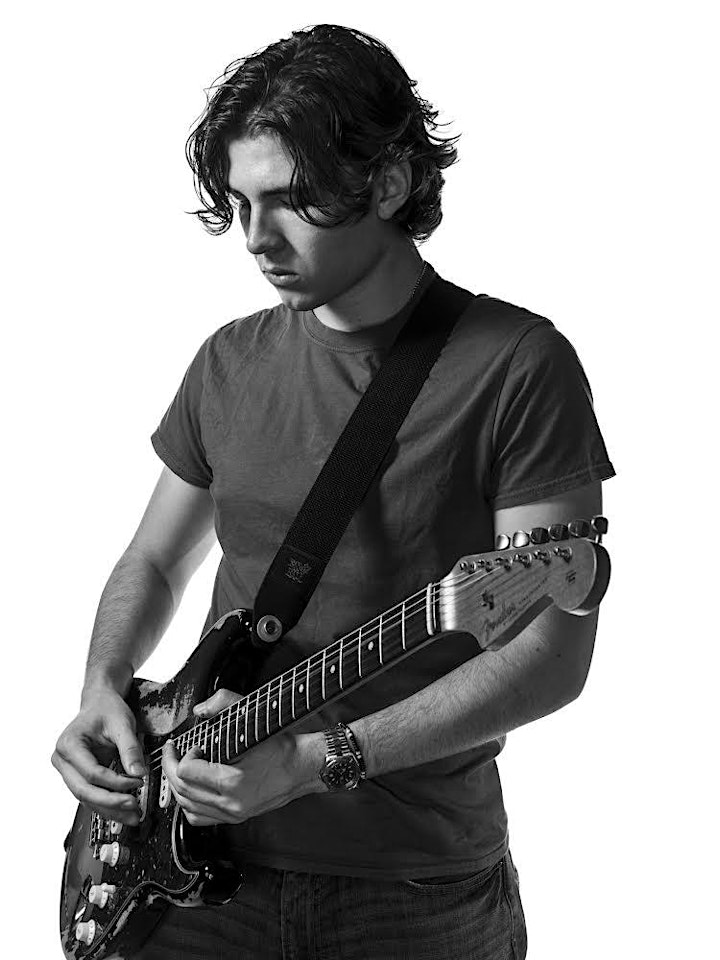 Stratton James
Former "84" (Van Halen Tribute) guitarist Stratton James brings his love for the guitar greats and songwriting legends together into a show of anything and everything, ranging from 60's power trios to hits from the 80's and 90's to guitar-driven modern classics tethered together with Blues and R&B- if it's got an intoxicating groove, he's got it. If you're a fan of Hendrix, Clapton, and SRV, or a Mayer or Dave Matthews fiend, or anything in between, there will be something for you to groove to. Head out to Madlife Stage and Studios on Wednesday, August 4th and jam with singer/guitarist Stratton James, bassist Darryl Lee, and drummer David Green.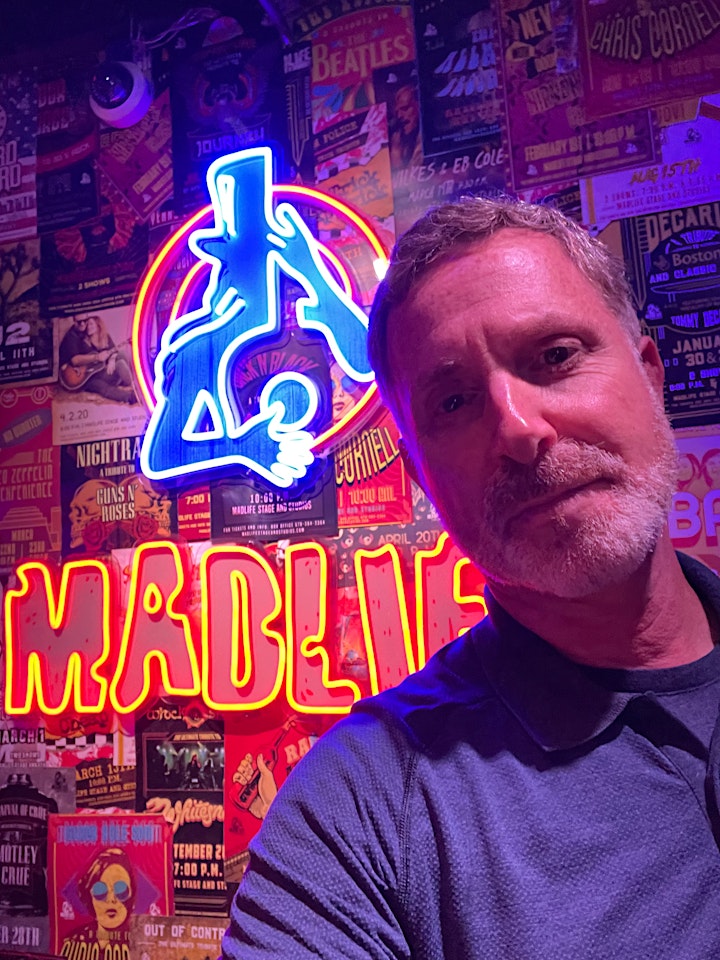 Mike Levi
Some years ago, Mike Levi started playing Guitar Hero with his kids. Loving the music featured in the game, they were staying up 'til the early AM hours jamming to the tunes. After a couple of weeks of getting smoked every night by his son, Mike realized he was working pretty hard to learn to play a plastic guitar with 5 buttons… not a very redeeming skill. He put down the guitar-shaped game controller and in its place, picked up an old acoustic guitar. The musical journey that followed changed the course of his life, both personally and professionally.
According to Mike: "Music brought an awakening and inspiration to me that I can't fully express with words alone. Thankfully, there are songs, and those get the job done".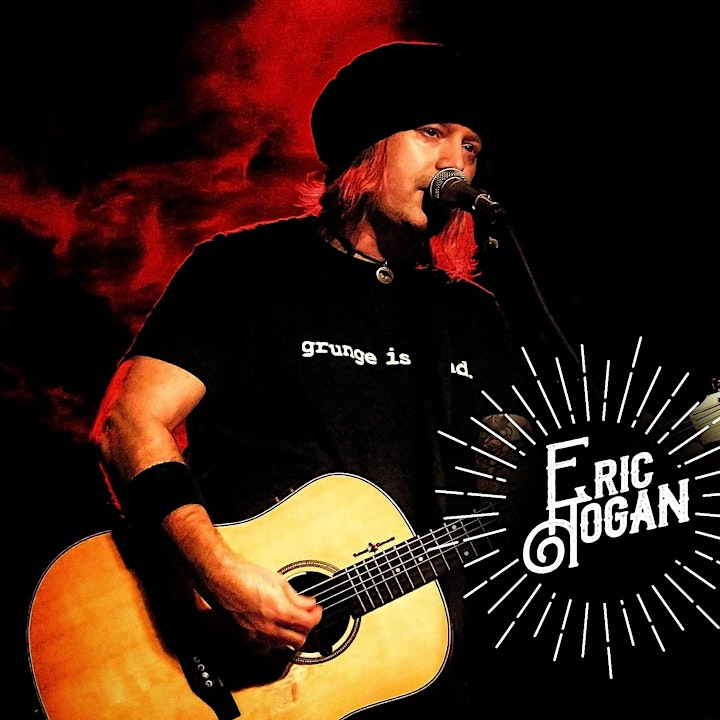 Eric Hogan
Eric Hogan started singing and playing guitar at 15. Being a child of the 70's – he was influenced by the very best (The Beatles, Led Zepplin, Queen, The Doors etc.) and with a father that was an Elvis impersonator it was only a matter of time before he would hear the calling for himself.
Having a knack for impersonation himself – he joined several cover bands throughout the 80's and 90's. This would of course pay off in the 2000's as he became a tribute artist to Bon Scott (AC/DC), Layne Staley (Alice in Chains), Kurt Cobain (Nirvana), Chris Cornell (Soundgarden / Audioslave) and more recently Bryan Adams.
The 90's were an exciting time for hungry, young rock musicians and Eric was no exception. He co-founded "10 Inch Jesus" an original band in Atlanta that was very successful in the local "heavy" music scene.
In 2001 he formed the band "Circles of Salt" in Atlanta and for the first time on his own was writing original music. This was a major departure from the sound of the 90's. Circles of Salt was moody and dynamic – something closer to "art" or "college" rock. With a combination of acoustic guitar, organs, pianos, strings and vintage tones in conjunction with soaring emotional vocals/lyrics he had found it. This was his voice.
Eric is predominantly a solo acoustic performer today playing everything from The Beatles to Bon Jovi and yes, even some Elvis…
VENUE INFORMATION:
All ticket holders are able to order food and drinks during the event. Standing Room Ticket holders generally place their orders with the venue bar staff. Main Floor Reserved Table and VIP Balcony Table ticket holders are served by MadLife's friendly wait staff throughout the event.
Refer to the seating map below for a layout of the venue for this show. Please note the table arrangement is subject to change and not all tables may be available.
If You Wish To Select A Specific Reserved Table:
Holders of VIP Balcony and Main Floor Reserved Table tickets have the ability to select any available reserved table from the moment their tickets are purchased, up until 30 minutes BEFORE doors open to the event (i.e. if doors are at 6:30, cutoff time for selecting a reserved table would be at 6:00). Tables can be selected EITHER at the Box Office or by contacting the Box Office during its hours of operation at (678) 384-2363 ext. 1. Please note that tables cannot be selected online for this show and if you do not select a table, MadLife will select one for you. Selecting a table is not required, but is an option available.
For any wheelchair or ADA needs, please contact the Box Office in advance of the event at (678) 384-2363 ext. 1.
Please Note: Ticket Prices May Increase At Any Time
For any other questions regarding the event or tickets, please contact the Box Office during its hours of operation at (678) 384-2363 ext. 1.
Box Office hours of operation are Wednesday-Saturday 5:00 PM – 9:00 PM.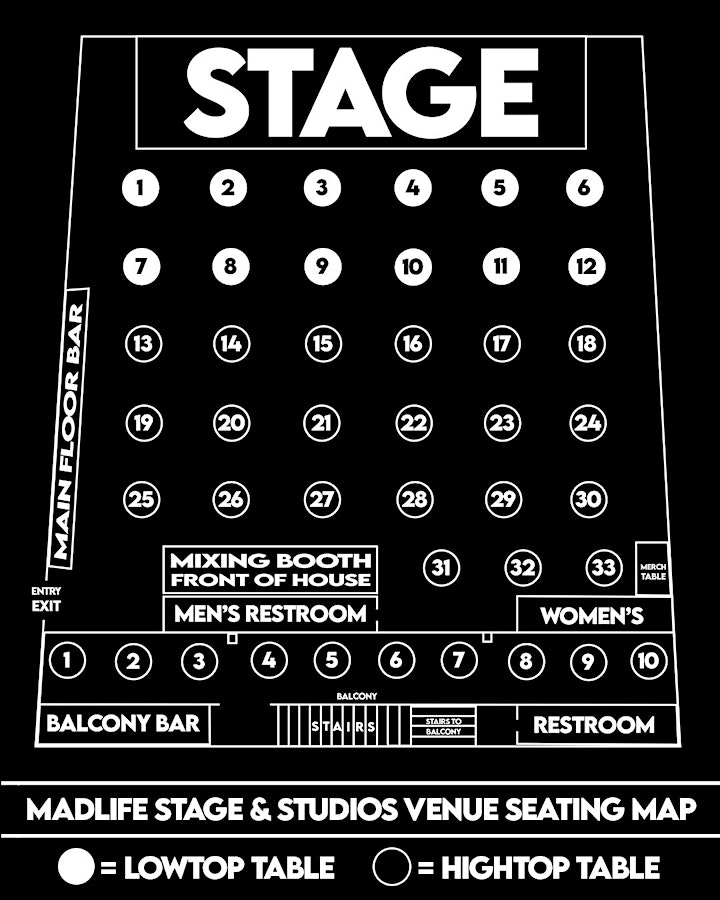 Event Information
Start Time: November 30th, 7:30pm
End Time: November 30th, 9:00pm
Website: Click Here
Location
8722 Main St
Woodstock, GA 30188
Organized By
MadLife Stage & Studios
https://www.eventbrite.com/o/madlife-stage-amp-studios-23372120571