REO Survivor – A Tribute to REO Speedwagon & Survivor
REO Survivor – A Tribute to REO Speedwagon & Survivor — LIVE at MadLife Stage & Studios on Saturday, November 26th at 10:00!
REO Survivor – A Tribute to REO Speedwagon & Survivor
A Tribute To Two Legendary Bands
Hot on the heels of their 2018 Summer Concert Tour, the five core band members of Chicago Rewired were sparked with the idea to start a secondary tribute act that was a hard-driving, fist pumping, rock and roll force. After a long brainstorming session, where numerous well-known artists were considered, drummer/bandleader Mike Graci asked a prominent industry agent what he had a need for in the roster of tribute acts he represented. His answer caught everyone by surprise, a hybrid tribute to the bands REO Speedwagon and Survivor. Hence, REO Survivor was born.
A Heart Pumping Rock Experience
The team quickly went to work, organizing a hit set list and rehearsing throughout the Fall. On November 30th 2018, the group made their debut appearance at the House of Blues in Myrtle Beach, SC. From the very first note, REO Survivor had the audience enthusiastically singing along to such anthems as REO Speedwagon's "Take It on The Run" and Survivor's "Eye of The Tiger". The overwhelming crowd response throughout their second show at The Fillmore Underground in their home town of Charlotte, NC confirmed that REO Survivor is a "band on fire" that you won't want to miss when they visit your town.
Classic REO Hits & Survivor Anthems
While Chicago Rewired will continue to entertain audiences with their extraordinary musicianship and awe-inspiring performances, REO Survivor will deliver a high-energy show covering all of the greatest hits composed by REO Speedwagon and Survivor. REO Survivor is available to be booked as a stand-alone act, a dedicated REO Speedwagon tribute show, as well as a double header REO Survivor / Chicago Rewired extravaganza. So, while you're reminiscing of the "Old Days" and "Saturdays in the Park" always remember to stick together, keep each other warm, and always keep "Riding the Storm Out"!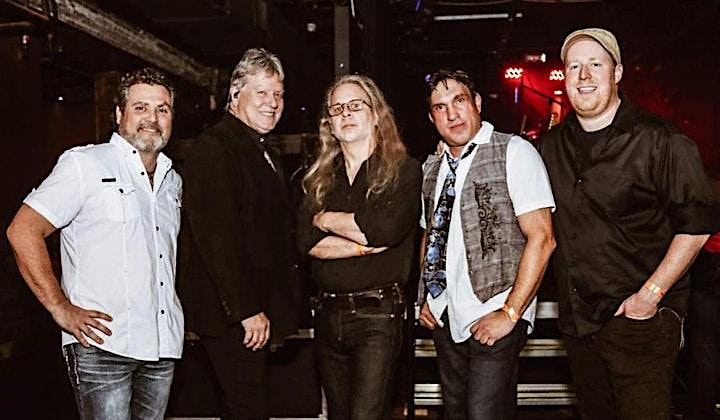 VENUE INFORMATION:
All ticket holders are able to order food and drinks during the event. Standing Room Ticket holders generally place their orders with the venue bar staff. Main Floor Reserved Table and VIP Balcony Table ticket holders are served by MadLife's friendly wait staff throughout the event.
Refer to the seating map below for a layout of the venue for this show. Please note the table arrangement is subject to change and not all tables may be available.
If You Wish To Select A Specific Reserved Table:
Holders of VIP Balcony and Main Floor Reserved Table tickets have the ability to select any available reserved table from the moment their tickets are purchased, up until 30 minutes BEFORE doors open to the event (i.e. if doors are at 6:30, cutoff time for selecting a reserved table would be at 6:00). Tables can be selected EITHER at the Box Office or by contacting the Box Office during its hours of operation at (678) 384-2363 ext. 1. Please note that tables cannot be selected online for this show and if you do not select a table, MadLife will select one for you. Selecting a table is not required, but is an option available.
For any wheelchair or ADA needs, please contact the Box Office in advance of the event at (678) 384-2363 ext. 1.
Please Note: Ticket Prices May Increase At Any Time
For any other questions regarding the event or tickets, please contact the Box Office during its hours of operation at (678) 384-2363 ext. 1.
Box Office hours of operation are Wednesday-Saturday 5:00 PM – 9:00 PM.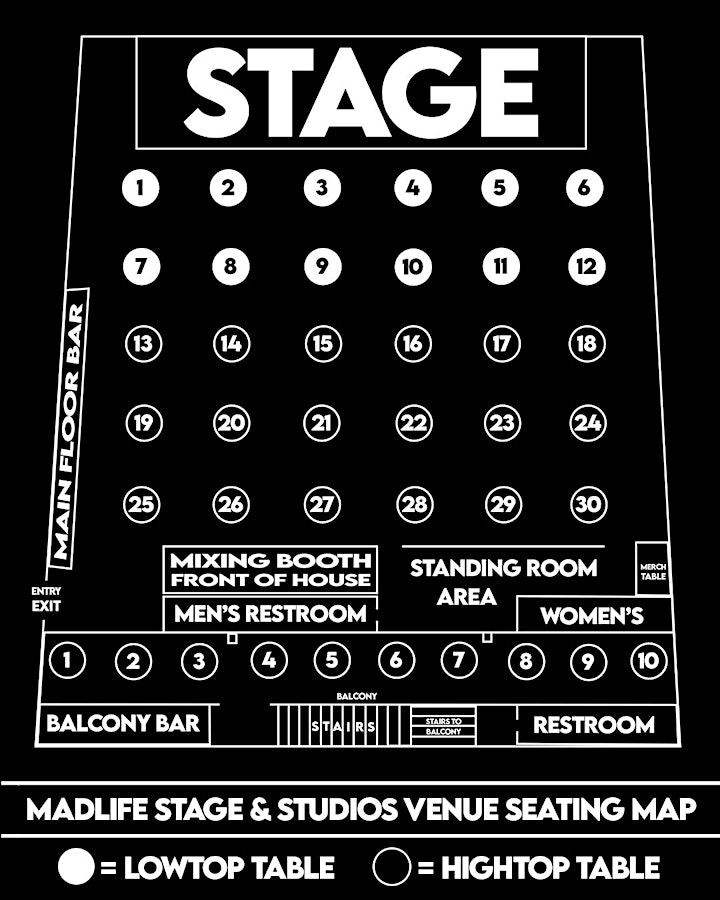 Event Information
Start Time: November 26th, 10:00pm
End Time: November 26th, 11:30pm
Website: Click Here
Location
8722 Main St
Woodstock, GA 30188
Organized By
MadLife Stage & Studios
https://www.eventbrite.com/o/madlife-stage-amp-studios-23372120571