LIVE STREAM | Cash Jennings – A Tribute to Johnny Cash & Waylon Jennings
Cash Jennings – A Tribute to Johnny Cash & Waylon Jennings – LIVE at MadLife Stage & Studios!
Cash Jennings
Polished show band Cash Jennings is a tribute to both Johnny Cash and Waylon Jennings, based out of North Georgia. The lead singer and show creator, Gray Sartin, is from Mobile AL and started performing at age five. Gray said, "we try to create memories people want to relive and experience again." The show opens with Waylon's unique mixture of rock and country that created the outlaw movement of the late 70's, and the show closes with Cash's cool upbeat 50s recordings mixed with the rock covers of his late 90s albums. People not only hear the most famous and recognizable songs from both artists, they hear songs that create moments of dancing, singing, laughter, inspiration, sympathy, and familiarity. The most common question asked at shows and on social media is who the singer is. Gray said, "I love it when people ask me if the Waylon guy and the Cash guy are the same guy. It creates a mystery people try to solve." The Cash Jennings show has traveled to Utah, South Dakota, West Virginia, Virginia, South Carolina, Tennessee, Alabama, Georgia, Florida, and North Carolina. They have performed for the owners of the Hard Rock Casino, in Hollywood FL, at their Christmas party and been invited back.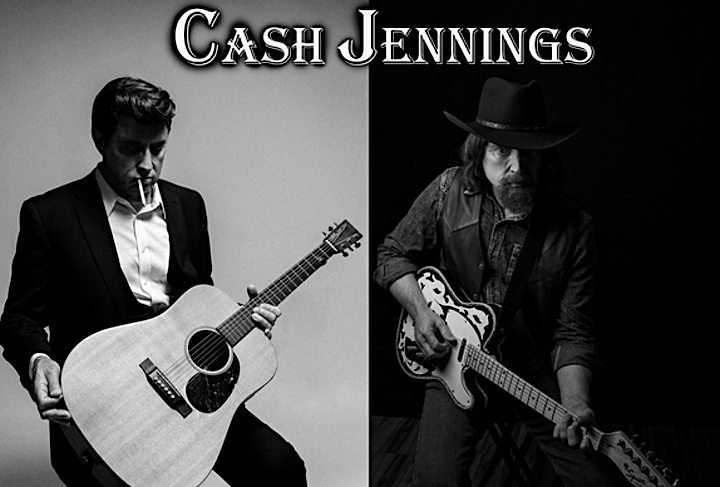 Event Information
Start Time: March 6th, 7:00pm
End Time: March 6th, 10:00pm
Website: Click Here
Organized By
MadLife Stage & Studios
https://www.eventbrite.com/o/madlife-stage-amp-studios-23372120571