Cash Jennings – A Tribute to Johnny Cash & Waylon Jennings
Cash Jennings – A Tribute to Johnny Cash & Waylon Jennings – LIVE at MadLife Stage & Studios!
Cash Jennings
Polished show band Cash Jennings is a tribute to both Johnny Cash and Waylon Jennings, based out of North Georgia. The lead singer and show creator, Gray Sartin, is from Mobile AL and started performing at age five. Gray said, "we try to create memories people want to relive and experience again." The show opens with Waylon's unique mixture of rock and country that created the outlaw movement of the late 70's, and the show closes with Cash's cool upbeat 50s recordings mixed with the rock covers of his late 90s albums. People not only hear the most famous and recognizable songs from both artists, they hear songs that create moments of dancing, singing, laughter, inspiration, sympathy, and familiarity. The most common question asked at shows and on social media is who the singer is. Gray said, "I love it when people ask me if the Waylon guy and the Cash guy are the same guy. It creates a mystery people try to solve." The Cash Jennings show has traveled to Utah, South Dakota, West Virginia, Virginia, South Carolina, Tennessee, Alabama, Georgia, Florida, and North Carolina. They have performed for the owners of the Hard Rock Casino, in Hollywood FL, at their Christmas party and been invited back.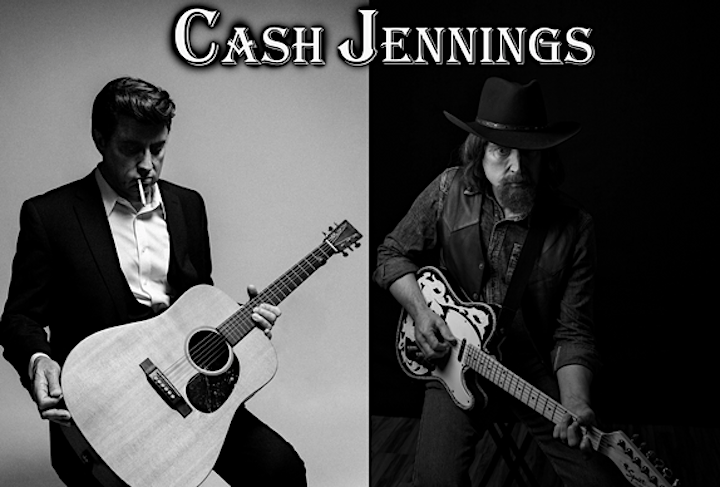 VENUE INFORMATION:
All ticket holders are able to order food and drinks during the event. Standing Room Ticket holders generally place their orders with the venue bar staff. Main Floor Reserved Table and VIP Balcony Table ticket holders are served by MadLife's friendly wait staff throughout the event.
Refer to the seating map below for a layout of the venue for this show. Please note the table arrangement is subject to change and not all tables may be available.
If You Wish To Select A Specific Reserved Table:
Holders of VIP Balcony and Main Floor Reserved Table tickets have the ability to select any available reserved table from the moment their tickets are purchased, up until 30 minutes BEFORE doors open to the event (i.e. if doors are at 6:30, cutoff time for selecting a reserved table would be at 6:00). Tables can be selected EITHER at the Box Office or by contacting the Box Office during its hours of operation at (678) 384-2363 ext. 1. Please note that tables cannot be selected online for this show and if you do not select a table, MadLife will select one for you. Selecting a table is not required, but is an option available.
For any wheelchair or ADA needs, please contact the Box Office in advance of the event at (678) 384-2363 ext. 1.
Please Note: Ticket Prices May Increase At Any Time
For any other questions regarding the event or tickets, please contact the Box Office during its hours of operation at (678) 384-2363 ext. 1.
Box Office hours of operation are Wednesday-Saturday 5:00 PM – 9:00 PM.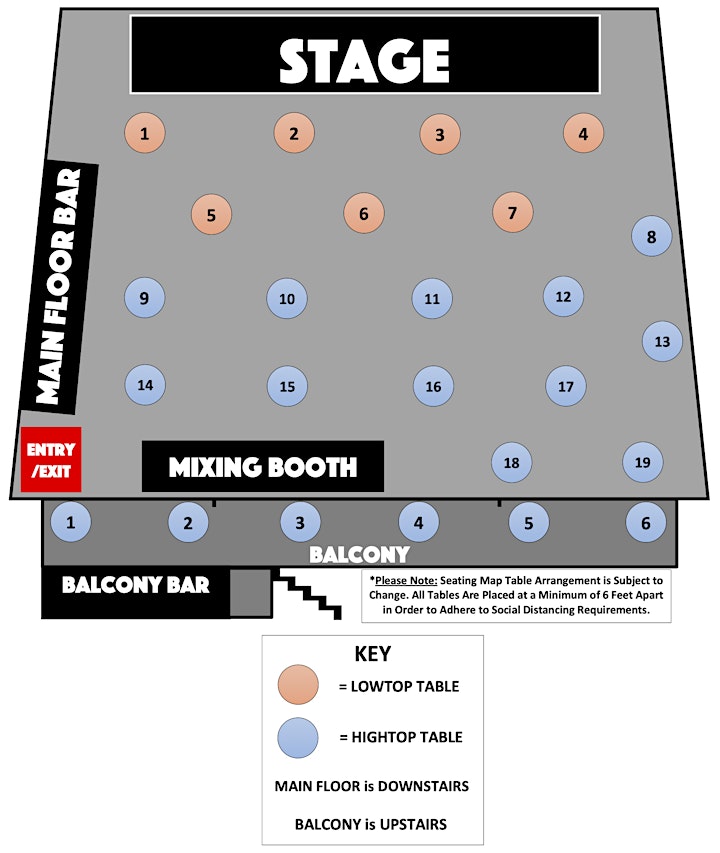 Event Information
Start Time: March 6th, 7:00pm
End Time: March 6th, 8:30pm
Website: Click Here
Location
8722 Main St
Woodstock, GA 30188
Organized By
MadLife Stage & Studios
https://www.eventbrite.com/o/madlife-stage-amp-studios-23372120571