Bumpin' The Mango – Funk and Soul
Bumpin' The Mango – Funk and Soul — LIVE at MadLife Stage & Studios on Wednesday, December 22nd at 7:30!
Bumpin' The Mango
Formed in 2012, Bumpin' The Mango has become Atlanta's top funk & soul band. Ten of the southeast's finest musicians make up this musical brotherhood. Wielding a fiery five piece horn section, a rock solid rhythm section, and an incredible lead vocalist. Their music and presence radiates an energy from the stage that lifts the audience out of their seats and pulls them to the dance floor. Influenced by bands such as Tower Of Power, Earth Wind & Fire, Chicago, and The Ohio Players, Bumpin' The Mango's original music is a melting pot of funk, soul, and R&B. They've recently released their debut EP that is creating quite the buzz in the music community. The band currently performs in live music venues and festivals across the southeast.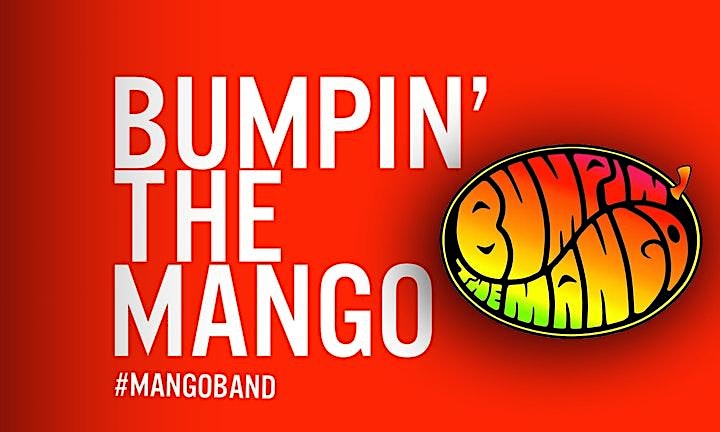 VENUE INFORMATION:
All ticket holders are able to order food and drinks during the event. Standing Room Ticket holders generally place their orders with the venue bar staff. Main Floor Reserved Table and VIP Balcony Table ticket holders are served by MadLife's friendly wait staff throughout the event.
Refer to the seating map below for a layout of the venue for this show. Please note the table arrangement is subject to change and not all tables may be available.
If You Wish To Select A Specific Reserved Table:
Holders of VIP Balcony and Main Floor Reserved Table tickets have the ability to select any available reserved table from the moment their tickets are purchased, up until 30 minutes BEFORE doors open to the event (i.e. if doors are at 6:30, cutoff time for selecting a reserved table would be at 6:00). Tables can be selected EITHER at the Box Office or by contacting the Box Office during its hours of operation at (678) 384-2363 ext. 1. Please note that tables cannot be selected online for this show and if you do not select a table, MadLife will select one for you. Selecting a table is not required, but is an option available.
For any wheelchair or ADA needs, please contact the Box Office in advance of the event at (678) 384-2363 ext. 1.
Please Note: Ticket Prices May Increase At Any Time
For any other questions regarding the event or tickets, please contact the Box Office during its hours of operation at (678) 384-2363 ext. 1.
Box Office hours of operation are Wednesday-Saturday 5:00 PM – 9:00 PM.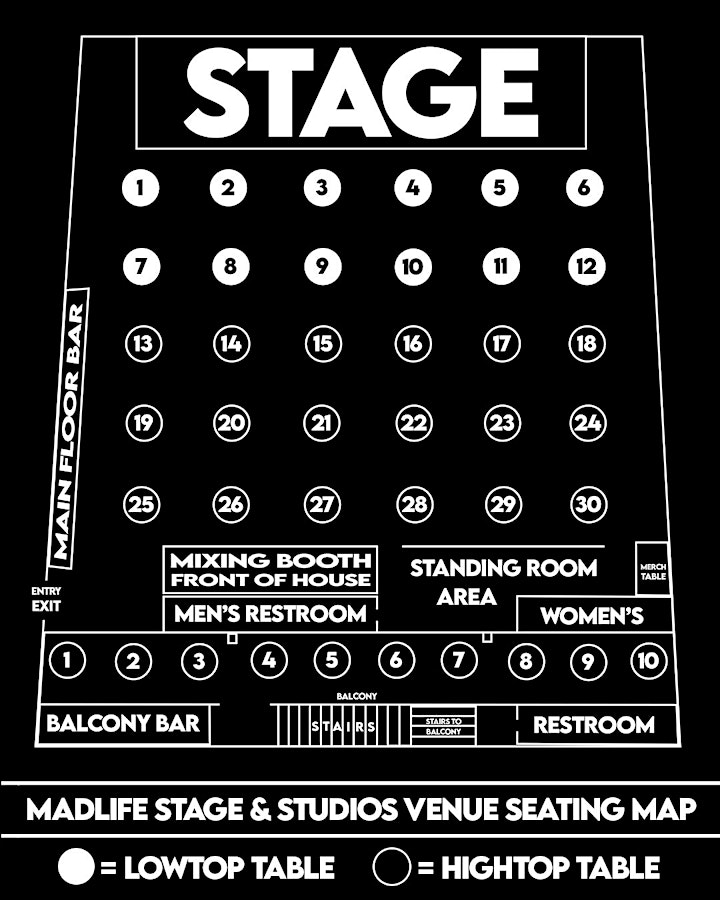 Event Information
Start Time: December 22nd, 7:30pm
End Time: December 22nd, 9:00pm
Website: Click Here
Location
8722 Main St
Woodstock, GA 30188
Organized By
MadLife Stage & Studios
https://www.eventbrite.com/o/madlife-stage-amp-studios-23372120571