Bridget Kelly Band – Texas & Memphis Blues with Southern Blues
Bridget Kelly Band – Texas & Memphis Blues with Southern Blues — LIVE at MadLife Stage & Studios on Thursday, September 15th at 8:00!
Bridget Kelly Band
With high-energy live performances and a hybrid sound that mixes Texas and Memphis Blues with various Southern Blues traditions, the powerful and sultry vocals of singer Bridget Kelly and the incendiary lead guitar work of Tim Fik, held together by a dynamic rhythm section, forge a signature hybrid sound that combines classic urban blues with riff-driven rockin' blues guitar.
Their 2017 tour to promote their acclaimed CD "Bone Rattler" included shows in Florida and Georgia, a CD release party at Darwin's in Atlanta, and club and festival dates throughout the Midwest. The Bridget Kelly Band wowed audiences in the clubs and concert settings across the states of Iowa, Minnesota, Wisconsin, Illinois, and Alabama. The band received standing ovations at the Northwood Blues Festival and the Nickel Plate District Blues Festival for their killer live set that rocked the capacity crowds.
2018 brought the release of the band's chart-topping "Blues Warrior" CD, which spent 24 weeks on the RMR Top 50 Blues Album charts. At one point in 2018 they had THREE ALBUMS on the RMR charts at once.
Also the band's guitarist Tim Fik was awarded the Blues Foundation's "Keeping the Blues Alive" Award in 2018.
Their latest CD "Dark Spaces" (2020): #3 RMR Blues-Rock Chart, July 2020; #1 RMR Florida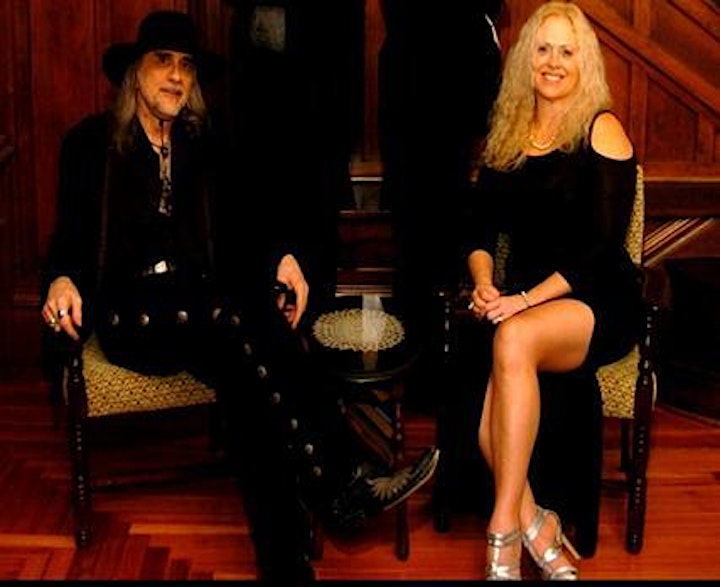 VENUE INFORMATION:
All ticket holders are able to order food and drinks during the event. Standing Room Ticket holders generally place their orders with the venue bar staff. Main Floor Reserved Table and VIP Balcony Table ticket holders are served by MadLife's friendly wait staff throughout the event.
Refer to the seating map below for a layout of the venue for this show. Please note the table arrangement is subject to change and not all tables may be available.
If You Wish To Select A Specific Reserved Table:
Holders of VIP Balcony and Main Floor Reserved Table tickets have the ability to select any available reserved table from the moment their tickets are purchased, up until 30 minutes BEFORE doors open to the event (i.e. if doors are at 6:30, cutoff time for selecting a reserved table would be at 6:00). Tables can be selected EITHER at the Box Office or by contacting the Box Office during its hours of operation at (678) 384-2363 ext. 1. Please note that tables cannot be selected online for this show and if you do not select a table, MadLife will select one for you. Selecting a table is not required, but is an option available.
For any wheelchair or ADA needs, please contact the Box Office in advance of the event at (678) 384-2363 ext. 1.
Please Note: Ticket Prices May Increase At Any Time
For any other questions regarding the event or tickets, please contact the Box Office during its hours of operation at (678) 384-2363 ext. 1.
Box Office hours of operation are Wednesday-Saturday 5:00 PM – 9:00 PM.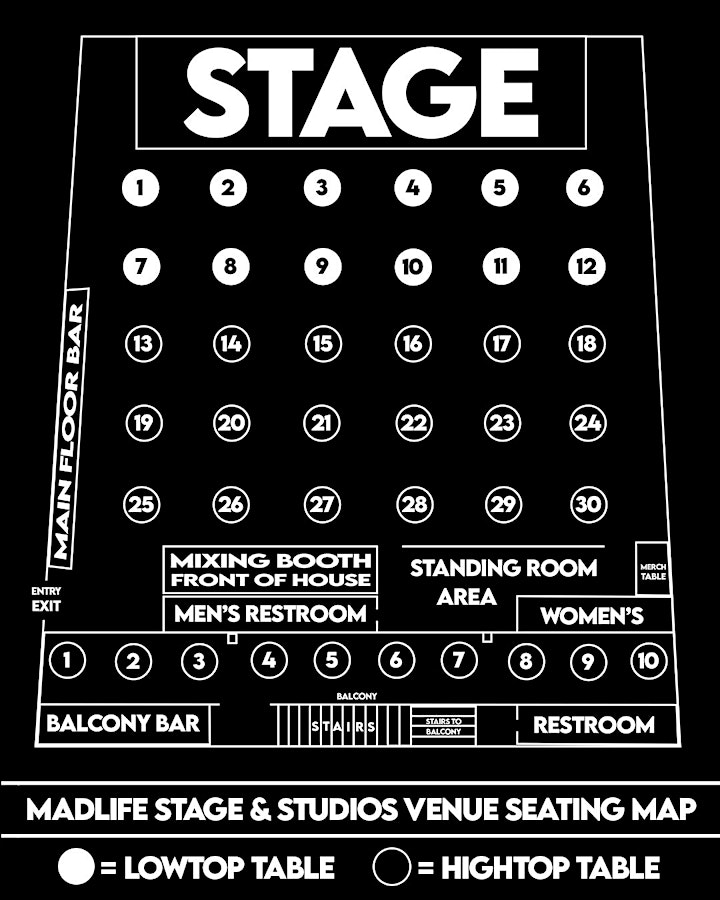 Event Information
Start Time: September 15th, 8:00pm
End Time: September 15th, 9:30pm
Website: Click Here
Location
8722 Main St
Woodstock, GA 30188
Organized By
MadLife Stage & Studios
https://www.eventbrite.com/o/madlife-stage-amp-studios-23372120571