Bohemian Funk with Special Guest Trippin Roots
Bohemian Funk with Special Guest Trippin Roots — LIVE at MadLife Stage & Studios on Wednesday, March 30th at 7:30!
Bohemian Funk
WEBSITE | FACEBOOK | INSTAGRAM
Formed in late 2019, Bohemian Funk, is just that, a group of four unconventional artists brought together in an unconventional way to create beautiful music out of nothing. Best described as Rock N Soul, Bohemian Funk's music is a modern take on classic rock n roll blended with elements of southern rock, alternative, gospel, reggae & blues. Writing and performing all original music, they have managed to forge a diverse and strong music catalog that includes upwards of 40 original songs. The group has been traveling and sharing their music all across the Midwest. With insane vocals, dynamic energy and top-level musicianship, Bohemian Funk brings you an unforgettable experience at every show.
Bohemian Funk is comprised of four members: Rocko Dalian (Lead Vocals/Guitar), Eric Webber (Lead Guitar), Graham Werts (Drums) & Montana Iverson (Bass). Each with very different musical backgrounds, they draw inspiration from artists such as Led Zeppelin, The Rolling Stones, Foo Fighters, Green Day, Maroon 5 & Post Malone, just to name a few. They released their first single 'Detroit Cowboy' in January of 2021 and followed it up with the release of three additional singles, 'Rolling Stone', 'Rock the Night Away' & 'Bad Dog', released Spring 2021.
On a recent trip to Nashville, the band was picked up by a talent scout that led them to Grammy-winning engineer & producer, Jeffrey Thomas. Jeff has a resume that stretches a mile long, working with artists such as The Rolling Stones, Metallica, Rod Stewart, Dave Matthews Band, Toto and more. He immediately took an interest in the band. With Jeff's industry expertise and background in rock music, the two were a perfect fit. In June 2021, the band began recording their first studio album, Roots, with him at his studio in Nashville TN, Stormbringer Sound. The album is set to release sometime in early 2022.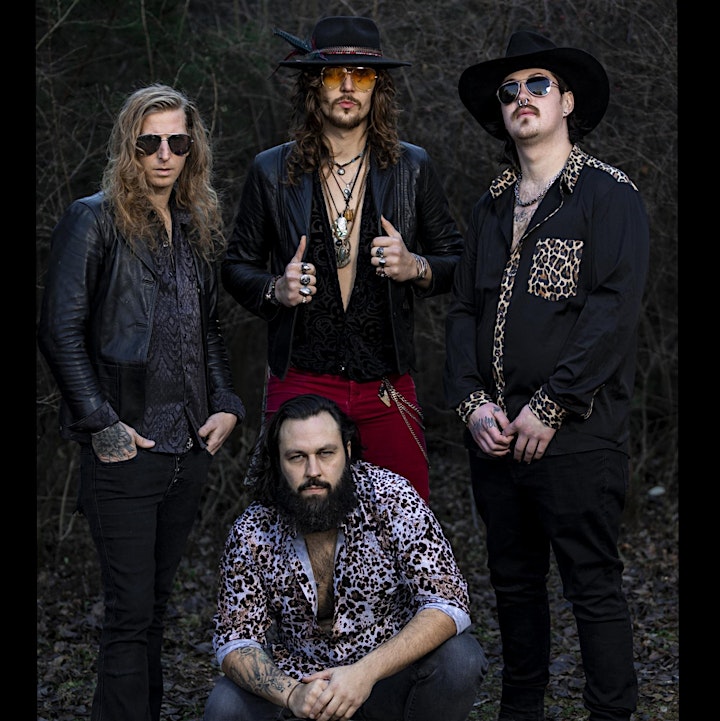 Trippin Roots
SPECIAL GUEST
Trippin Roots, an up-and-coming band from Versailles, KY, seamlessly blend folk, rock and americana into a uniquely original sound that is making waves in the greater Kentucky area. Most recently they acted as support for The Wild Feathers at Mercury Ballroom.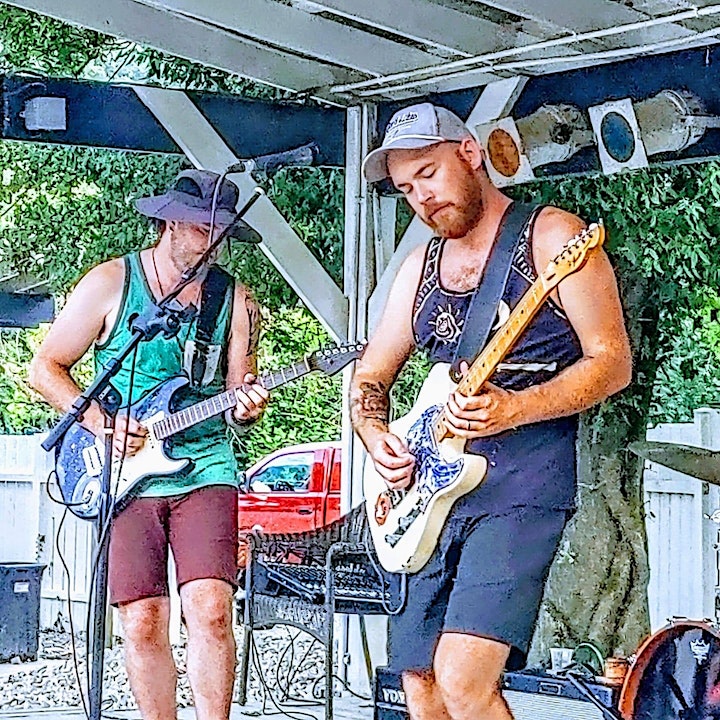 VENUE INFORMATION:
All ticket holders are able to order food and drinks during the event. Standing Room Ticket holders generally place their orders with the venue bar staff. Main Floor Reserved Table and VIP Balcony Table ticket holders are served by MadLife's friendly wait staff throughout the event.
Refer to the seating map below for a layout of the venue for this show. Please note the table arrangement is subject to change and not all tables may be available.
If You Wish To Select A Specific Reserved Table:
Holders of VIP Balcony and Main Floor Reserved Table tickets have the ability to select any available reserved table from the moment their tickets are purchased, up until 30 minutes BEFORE doors open to the event (i.e. if doors are at 6:30, cutoff time for selecting a reserved table would be at 6:00). Tables can be selected EITHER at the Box Office or by contacting the Box Office during its hours of operation at (678) 384-2363 ext. 1. Please note that tables cannot be selected online for this show and if you do not select a table, MadLife will select one for you. Selecting a table is not required, but is an option available.
For any wheelchair or ADA needs, please contact the Box Office in advance of the event at (678) 384-2363 ext. 1.
Please Note: Ticket Prices May Increase At Any Time
For any other questions regarding the event or tickets, please contact the Box Office during its hours of operation at (678) 384-2363 ext. 1.
Box Office hours of operation are Wednesday-Saturday 5:00 PM – 9:00 PM.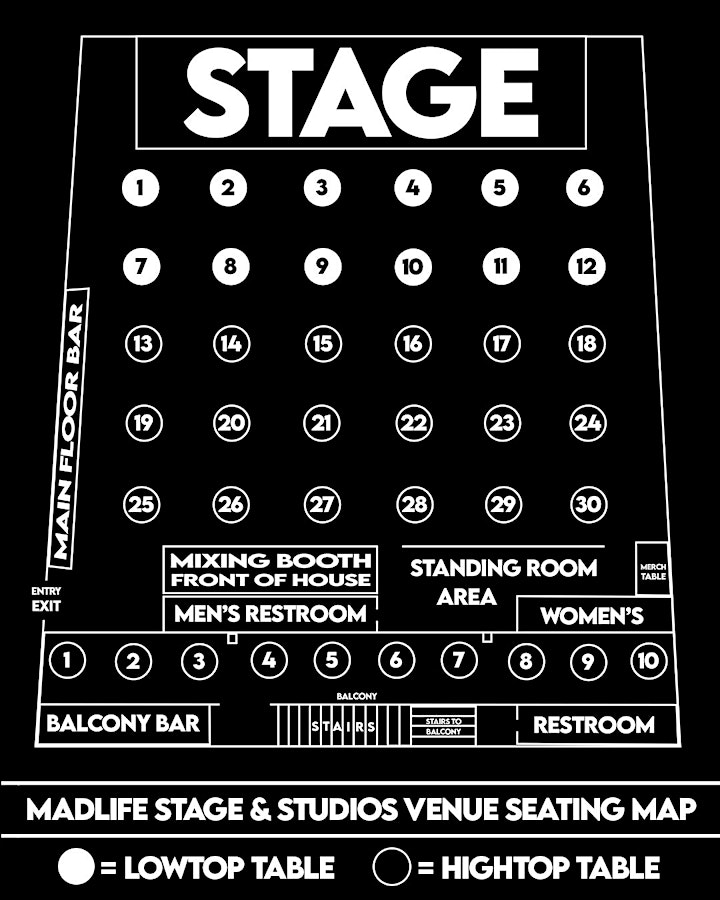 Event Information
Start Time: March 30th, 7:30pm
End Time: March 30th, 9:00pm
Website: Click Here
Location
8722 Main St
Woodstock, GA 30188
Organized By
MadLife Stage & Studios
https://www.eventbrite.com/o/madlife-stage-amp-studios-23372120571