Angie Aparo — Thanksgiving Eve Show
Angie Aparo — Thanksgiving Eve Show — LIVE at MadLife Stage & Studios on Wednesday, November 23rd at 7:00!
Angie Aparo
Angie Aparo is an American musician and songwriter from Atlanta, Georgia. He is currently recording an album and touring with his long-time drummer, Derek Murphy.
Aparo began playing in a group called Angie's Hope in the early 1990s before making the decision to go solo. After making that decision, Aparo chose to go out on the road touring with his acoustic guitar in the Southeast. In 1996, he released his first CD Out of the Everywhere, recorded at David Briggs Studio in Nashville, Tennessee with Jim Stabile as engineer. Burnard Tate played drums.
In 1999, with Grammy-winning producer Matt Serletic, Aparo released The American. His single, "Spaceship," hit the radio waves in 2000, and The American also includes his original version of the single "Cry", made popular by Faith Hill and featured on her album of the same name. Many songs from The American are also on a live CD 9Live that was released in 2004, from a performance for Atlanta radio station 99X, also featured on 99X Live X 6. Faith Hill's husband Tim McGraw also covered "Free Man" from The American. It was featured on an iTunes-only soundtrack release for an HBO documentary about the election of Barack Obama. [1]
While stuck in musical limbo due to record label issues, Aparo released Weapon of Mass Construction (2001) (Later re-released under the title One With the Sun), a CD of cover songs taken from varying artists from Beastie Boys to Neil Young and Elton John, as well as two previously unreleased originals. In his own words, "It was fun, and I got it out of my system." [2]
In 2003, another album, For Stars and Moon, a Beatles-influenced showcase – was released independently.
Most recently, Aparo has put together The Infidels, and is touring the Southeast while recording a new album, "El Primero Del Tres" (Spanish for "The First of the Three"), with producer Dann Huff. The music has moved in a different direction than his previous recordings. The Infidels consists of Derek Murphy (The American, 9Live, One With the Sun, For Stars and Moon, Praise Be), Mark Dannells, Martin Lesch (For Stars and Moon), and Shannon Woods.
Angie Aparo also sang the song "Junkyard" with the Zac Brown Band on their album Pass The Jar – Zac Brown Band And Friends From The Fabulous Fox Theatre in Atlanta (Live).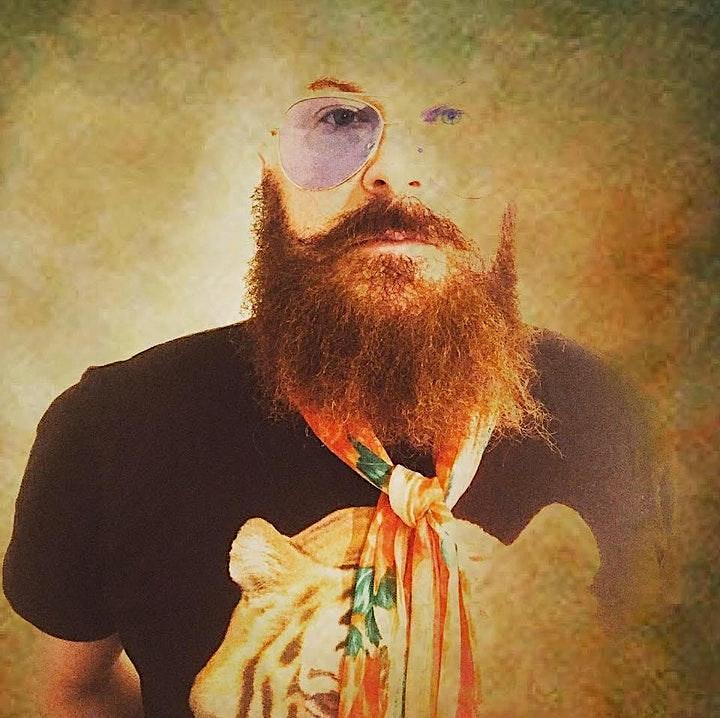 VENUE INFORMATION:
All ticket holders are able to order food and drinks during the event. Standing Room Ticket holders generally place their orders with the venue bar staff. Main Floor Reserved Table and VIP Balcony Table ticket holders are served by MadLife's friendly wait staff throughout the event.
Refer to the seating map below for a layout of the venue for this show. Please note the table arrangement is subject to change and not all tables may be available.
If You Wish To Select A Specific Reserved Table:
Holders of VIP Balcony and Main Floor Reserved Table tickets have the ability to select any available reserved table from the moment their tickets are purchased, up until 30 minutes BEFORE doors open to the event (i.e. if doors are at 6:30, cutoff time for selecting a reserved table would be at 6:00). Tables can be selected EITHER at the Box Office or by contacting the Box Office during its hours of operation at (678) 384-2363 ext. 1. Please note that tables cannot be selected online for this show and if you do not select a table, MadLife will select one for you. Selecting a table is not required, but is an option available.
For any wheelchair or ADA needs, please contact the Box Office in advance of the event at (678) 384-2363 ext. 1.
Please Note: Ticket Prices May Increase At Any Time
For any other questions regarding the event or tickets, please contact the Box Office during its hours of operation at (678) 384-2363 ext. 1.
Box Office hours of operation are Wednesday-Saturday 5:00 PM – 9:00 PM.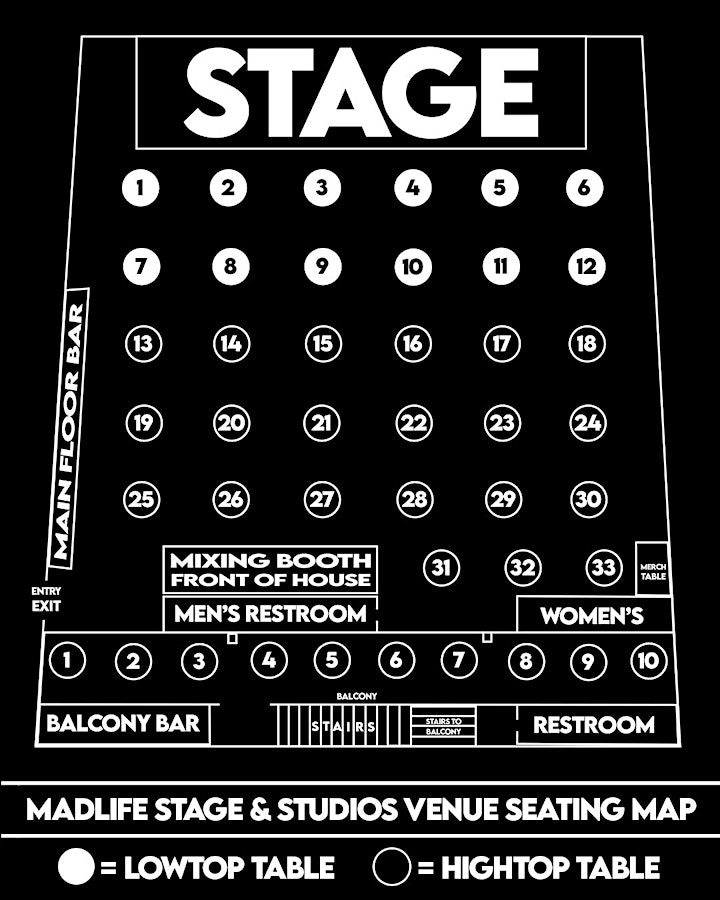 Event Information
Start Time: November 23rd, 7:00pm
End Time: November 23rd, 8:30pm
Website: Click Here
Location
8722 Main St
Woodstock, GA 30188
Organized By
MadLife Stage & Studios
https://www.eventbrite.com/o/madlife-stage-amp-studios-23372120571